For many of us, moving house can seem overwhelming. In a busy city like Perth, entrusting your move to experts will help you to enjoy a stress-free move.
In this article, we look into some of the challenges of moving house in Perth. We describe some of the reasons you should work with expert, experienced local removalists, and we provide you with some tips to make the most of your move and help ensure all your valuable possessions arrive in good condition!
The Perth Moving Landscape – local knowledge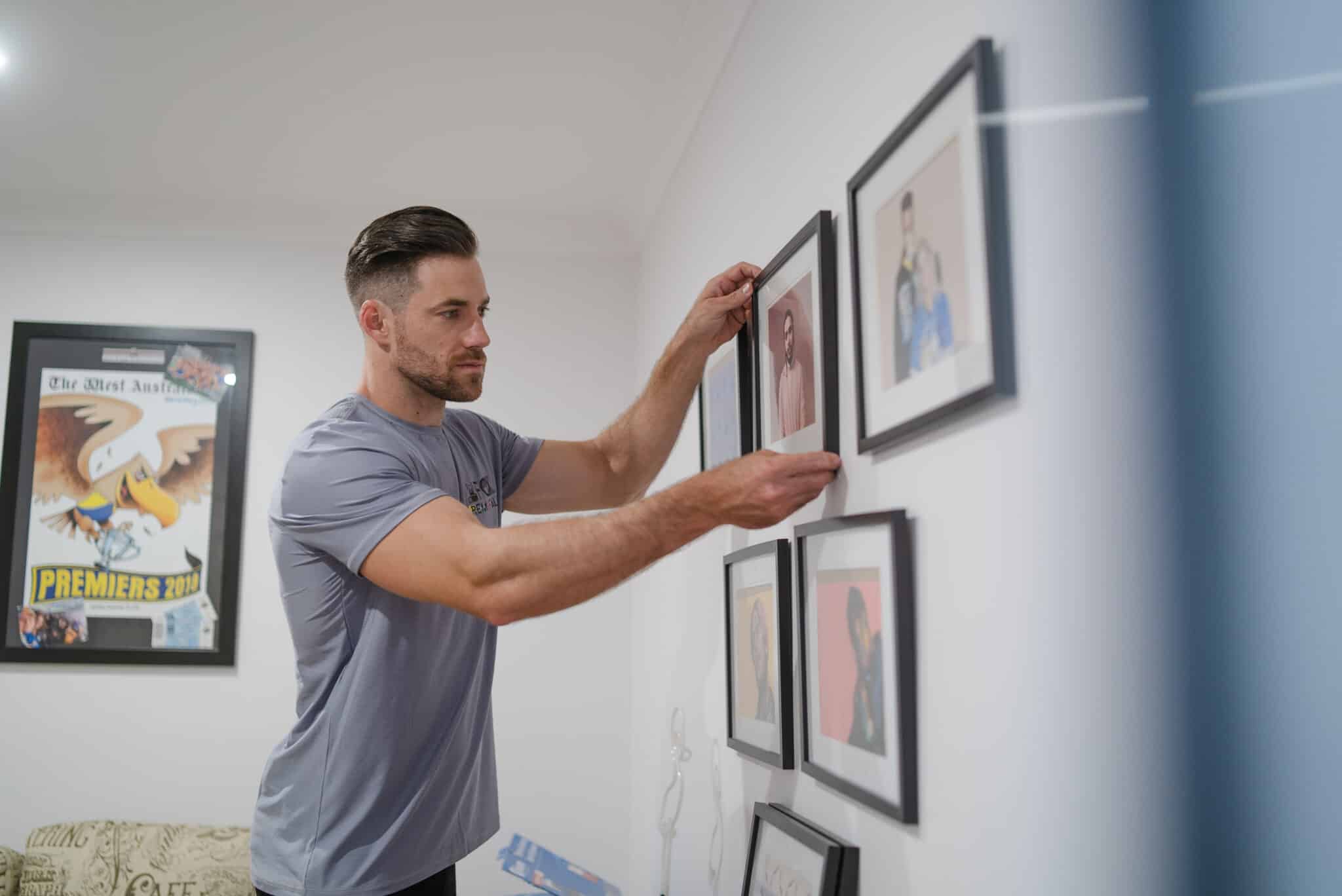 In order to complete a successful house move in Perth, you should, ideally, have some local knowledge:
Perth Geography
Perth is renowned as one of Australia's most remote and unique cities. From beachfront properties to suburban households and properties tucked away in the Perth Hills, the city's geography can present challenges while moving house.
Perth is renowned as one of Australia's most remote and unique cities. From beachfront properties to suburban households and properties tucked away in the Perth Hills, the city's geography can present challenges while moving house.
Beachside homes in locations like Cottesloe:
These residences often come with narrow access routes, requiring experience, driving skills and careful planning for large moving trucks or vans. The sandy terrains may also demand the use of specialised equipment to prevent vehicles from getting 'bogged' or damaged.
Hillside abodes in areas such as Kalamunda:
Elevated homes may pose challenges for loading and unloading. The gradient and driveway slopes mean you may need the skills and knowledge of experts plus their equipment for safe and efficient moving.
Perth's traffic
A successful move in Perth doesn't merely rely on packing and handling belongings but also on efficient navigation through its busy roads.
Peak hour challenges:
We may not have the largest population, but Perth's peak hours can be dense and slow-moving. By having an understanding of the city's traffic patterns, one can plan the best times and routes for a move, reducing potential delays.
Road diversions and ongoing constructions:
Being aware of current roadworks and diversions in Perth ensures a smoother trip from one point to another, hopefully skipping roadblocks or detours.
Local regulations
Each council in Perth may have its own set of regulations with the potential to impact house removals. Staying compliant not only avoids potential legal implications but can also streamline the moving process.
Parking and unloading permits:
Some councils require special permits for moving trucks to park or unload. Being aware of and securing these permits in advance ensures there's no last-minute rush or penalties.
Time restrictions:
Certain residential areas may have restrictions on the times during which removals can occur, especially if they might cause noise or disruptions to the neighbourhood.
Knowing Perth is more than knowing your way around the city. A successful move in Perth may depend on your knowledge of local geography, your traffic navigation expertise, and your adherence to local regulations. When you consider these, you are more likely to have a hassle-free moving experience.
Why Expertise Matters in House Removals
Expertise in house removals isn't merely a nice-to-have; it can be the difference between a challenging, drawn-out process and a streamlined, hassle-free experience. When considering a move, especially in Perth, placing trust in the hands of experts can give you peace of mind, especially knowing experienced professionals will ensure the safe relocation of your belongings.
Packing protocols
Different belongings may need unique packing solutions to ensure their safety during transport. Expert house removal services recognise the variations in fragility, size, and shape of your possessions:
Understanding fragility:
Items such as porcelain, glassware, and art pieces require careful packing to ensure they remain undamaged. Experts may use appropriate cushioning and protective materials to minimise any risk.
Dealing with bulky items:
Furniture or large household items need specialised handling. professionals ensure these items are not only protected from damage but are also manoeuvred efficiently, avoiding potential injuries or property damage.
Specialised equipment and tools
Moving is more than putting items into boxes and transporting them. The right equipment and tools can help ensure a smooth move:
Transportation tools:
Tools such as furniture dollies, hand trucks, and sliders aid in the smooth and safe movement of heavy items, preventing strain injuries and speeding up the removal process.
Protection during transit:
Protective blankets, edge protectors, and specialised containers guard against scratches, dings, and other potential damages. An expert removal service ensures your belongings reach their new destination in the same condition they left the old one.
Time management
In the house removal industry, as in many others, time is of the essence. Efficiently managing the moving process not only saves effort but also significantly reduces stress. Plus, since you are paying your movers for their skills and expertise, efficient time management may save you money:
Accurate time estimates:
By assessing the volume and nature of items, as well as the specifics of the old and new locations, professionals can provide realistic timelines. This allows for better planning and reduces the likelihood of last-minute surprises.
Streamlined processes:
Experts in the field have a systematic approach to packing, loading, transporting, and unpacking. This tried and tested sequence ensures the move progresses without unnecessary delays, making the transition as smooth as possible.
Efficient Moves
Moving homes requires planning and certain actions. To help guarantee efficiency during your house removal, certain steps can simplify the process.
Declutter before the move
Why it's important:
A move is an opportunity for a fresh start. Holding onto unnecessary items can weigh down the moving process. See this as the chance to get rid of those boxes you've kept for years "just in case"!
Reduction in costs:
Fewer items mean fewer boxes and potentially a smaller moving vehicle and less time spent moving. This is likely to mean reduced moving expenses for you!
Less time spent packing and unpacking:
You will have plenty of tasks to do during your move. By decluttering, you spend less time wrapping up your old home and setting up the new one.
Prepare an inventory
Benefits of an organised list:
In the chaos of moving, items can be misplaced, forgotten, or wrongly packed. An inventory acts as your roadmap to your new home, with everything in its place.
Tracking possessions:
This ensures every item is accounted for during the transit and reduces the chances of losses or damages.
Streamlined unpacking:
With a clear list, include liting the rooms to locate possessions in the new home you can unpack, setting up your home room by room without unnecessary confusion.
Off-peak moving
Understanding Perth's traffic dynamics:
Perth, like any major city, has its traffic highs and lows. Timing your move can drastically affect the efficiency of the process.
Reduced traffic:
Weekdays, especially mid-mornings, witness fewer vehicles on the roads, enabling a smoother and faster transit.
Availability of slots and potential cost benefits:
Moving companies may have more slots available on off-peak days and sometimes even offer promotional rates, making it a win-win for clients.
The efficiency of house removal in Perth can depend on preparation and planning. By decluttering, maintaining an organised inventory, and choosing the ideal moving day, you are setting the stage for a smooth transition.
Questions to Ask Before Selecting a House Removal Service
Before finalising a house removal service, here are some questions to help guide your selection process:
What is your specific experience with Perth house removals?
When asking about experience, you're not only looking for the number of years in the industry but also their familiarity with the unique challenges of relocating within Perth. A company well-versed in Perth's traffic patterns, terrain variances, and local regulations is more likely to anticipate potential hitches, offering solutions before they escalate.
How do you handle fragile and high-value items?
Every household has items of sentimental or monetary value, be it antiques, artwork, or heirlooms. It's essential to understand the removal service's approach to such items. Do they use specialised packing materials or techniques? Is there additional insurance coverage for these?
Are there any hidden charges or fees in your service?
Transparency in pricing is a good indicator of reputable service providers. While most companies provide a basic quote, there might be added costs for services like disassembling furniture or handling bulky items.
Can you provide references or reviews from past clients?
Real experiences from past clients provide a window into the operational efficiency and customer service ethos of the removal company. Reviews and testaments from satisfied or unhappy previous clients can help you to make an informed choice.
Selecting a house removal service isn't a decision to be made lightly. By asking these questions, you'll have the knowledge you need to choose the best service, ensuring your move is handled with precision and care.
Trusting the best with your Perth house removals: Fox Removals
Relocating is more than moving belongings from one place to another. It's about ensuring every cherished memory, valuable pieces of furniture, and prized possessions reach their new home safely and securely.
Here at Fox Removals, we recognise and understand the unique needs of Perth's households. We offer a variety of services to cater to every individual requirement:
Full-service house removals
Our comprehensive house-moving package ensures a seamless transition. From the initial consultation to the final positioning of your items in your new residence, our team handles every detail, allowing you more time to settle into your new environment.
Expert packing and unpacking
Packing can often feel overwhelming. Our expert team offers specialised packing services, ensuring each item, from the most fragile to the bulkiest, is handled with care. Once you arrive at your new destination, our team is also on hand to assist with the unpacking, ensuring a smooth move-in experience.
Valuable item moves
Certain items, like pianos, artworks, or heirlooms, demand extra care. We specialise in relocating such valuable items, ensuring they are transported with the utmost care and precision.
Proven track record
Our reputation in Perth is backed up by the numerous positive testimonials and feedback we've received from our satisfied clientele. Their stories demonstrate our commitment to excellence.
If you're planning a move within Perth or our surroundings, trust the experts who can guarantee a seamless experience. With our unmatched service record, cutting-edge solutions, and unwavering commitment to your satisfaction, Fox Removals is the partner you've been looking for.