15000+
successful moves and counting!
I had a fantastic experience with three very polite and professional removalists from Fox. They were super efficient, and very careful with heavy furniture. Would recommend and use them again.
Emma Lethridge
James, Mick and Kyle were fast, effective, kind and worked very hard the entire time they were on the job. The moved big heavy furniture down stairs and through doorways with ease and skill. Choosing Fox Removals was the best decision that I could have made. Absolutley no consideration of using someone else. Highly recommended.
David H
Moving couldn't have been easier with Fox Removals. Fast and efficient from the booking to the move. Guys friendly, professional and respectful of my belongings. Couldn't recommend highly enough.
Jennifer Chambers
Our second experience with this company. The first time was just as good as the second, so bonus points for consistency. Special mention to Callum and his crew for their friendly service.
Conrad Teper
It was an absolute pleasure dealing with these guys…from start to finish. Thank you for your promptness and polite manners – all of you – the guys answering the phones, the crew on the day, a good group of hard working people where nothing was a problem. We would 100% recommend Fox as the number 1 removals company in Perth!
Jackie Cruickshank
We were really impressed with Blake and Sam. They sent a courtesy text to advise of arrival time, were punctual, polite and worked hard all day to pack and unload our furniture. They went above and beyond and we couldnt rate them highly enough. They are an asset to your company.
Kellie Napoli
A huge thank you to the team at Fox. Moving house is meant to be one of the most stressful things you can do but to be honest I had a ball working with the guys when they packed and moved us. There was no damage to either the old house or the new one and not a single item was broken when I unpacked. Special thank you to Micheal – he was clearly not going to be beaten by something as trivial as bookshelves that were too big for the doors and corridor – through the window they went and they look great in the new study ! All of the team were hard working, professional and fun. Very impressed with the focus on safety as well. Wouldn't hesitate to recommend the team.
Dee Rust
5 star, quality service! They came from Fremantle to my place in Maida Vale, and didn't charge an arm and a leg. Very decent pricing for 3hrs work, and they didn't charge me for the extra man (the job was smaller). Good care of my furniture, and they were kind enough to drop off a couch I had sold to a lady on the way to my new residence. Friendly staff. Highly recommend!
Olivia Neeson
500+ 5 STAR REVIEWS
We're one of the top moving
companies in Perth.
We pride ourselves on being a top Perth removalist company. We can help with moving house, moving apartment, office relocation and most other moves you can think of. We can also help with pool tables, moving boxes, storage solutions, moving interstate and whatever else you need to be moved to a new destination.
Reliable & Trustworthy Perth Removalist Company
Highly Trained & Police Cleared Staff
Insurance For All Moves
Packing & Unpacking Services Offered
Transparent Quotes With No Hidden Fees
Guaranteed To Be On Time, Every Time
Friendly Service Throughout The Entire Process
25+ Years Removals Experience
Why choose Fox Removals as your Perth Removalists
Our careful movers are committed to always doing a fantastic job, so you can be rest assured that with you're working with the Fox, you're working with the best removalists who promise your items will be delivered safely. Enjoy a stress-free experience during all stages of the relocation process. Here are the top 10 reasons our clients choose to work with us again and again:
Trustworthy Perth Removalists for Home & Office

Transparent Quotes With No Hidden Fees
On Time, Every Time, Guaranteed
Perth Metro & Regional Relocations
25+ Years Removals Experience
Friendly, Careful & Efficient Team you can rely on
Dismantling, Packing & Assembly Options
First Class Storage & Relocation Options
If you're looking for a house, office or furniture removals company, there are so many reasons why you should choose Fox Removals. Our Perth removalist company also offers a packing service and storage services. We can supply packing materials along with our comprehensive range of removal services (including interstate removals) promoted on this website.
Get a Quote
Removalists Perth – Are You
Looking For The Best One?
We're a team of safe and efficient removalists who help you during this stressful time so you can move into your new place without the hassle. We take the stress out of moving for our customers every day, and they're often so happy they give us our 5-star Google review. We know the Perth metro area like the back of our hand and can help ensure getting to your new home or office is as enjoyable as possible. We understand how stressful moving to a new house can be and how quickly that moving date seems to creep up.
To help reduce this stress, we've dedicated ourselves to making life as easy as possible for you by offering expert removalist services in Perth, so your moving experience runs like clockwork. With our expert crew, we're the perfect choice for your next move, and we can handle any issues which may crop up on the day.
Whether you're moving into a large family home, an apartment or a one-bedroom house, we provide flexible moving options which will fit within your budget.
Get a Quote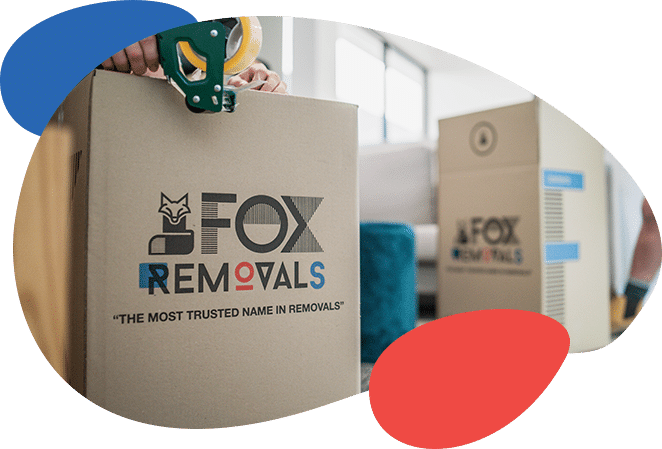 We've got you covered when moving homes stress free.
Our well-equipped trucks have plenty of moving blankets to ensure everything is protected, and we can also help you out with boxes and packing material if you need them for the move. We offer free, transparent quotes with no hidden fees. When helping people with removals Perth, we always ask when giving a quote if they have any specific items that we need to be extra cautious with. This might impact our quote, but we recommend being as transparent as possible to ensure our pricing is as accurate for your move.
Our Removal Services
Our careful movers are committed to always doing a fantastic job, so you can be rest assured that with you're working with the Fox, you're working with the best removalists who promise your items will be delivered safely. Enjoy a stress-free experience during all stages of the relocation process. Here are the top 10 reasons our clients choose to work with us again and again:
House Removals
When you're looking into house removals in perth & whether you need someone to move a few items or an entire 10 bedroom home, we provide the right team and equipment for your every need. Once you've dealt with us you'll be telling everyone to go and GET FOXED!
Energetic team
Experienced professionals
Long distance moving
Office Removals
Moving your business needs to be done as efficiently as possible, and needs to be done well. Office removals in Perth are our speciality & our team is experienced in the removal and installation of all your office items. Whether you're running a 4 or 100 person office, no job is too big or too small for Fox Removals office removals services.
Business relocation
Long-distance moving
Industrial moving services
Speciality Removals
At Fox Removals, we're your speciality & furniture removalists in Perth. We have invested time and money into the best and right equipment for any and every job. If you need a 500KG safe, a custom made table, or antique furniture moved, then choose the team who do it safely, and do it right.
Any Job
Any Furniture
Done Right!
Apartment Removals
The team at Fox make apartment removals in Perth easy so you can settle into your new space without the hassle. We understand that moving into an apartment comes with some unique challenges, such as tight staircases, limited lift access and difficult parking so we provide a top quality service to help you overcome these and get.
Easy & efficient
Stress-free
Experienced team
Packing Services & Materials
We're the top Packers And Movers Perth who makes it easy to get ready for your moving date by providing everything you need to relocate. This includes supplying all packing materials and getting our packers and movers to come over and help put your belongings into moving boxes.
Professional help
Boxes
Sticky Tape
Labelling Equipment
Piano Removals
A piano, especially for those who own one at home, is a precious asset, almost priceless, and is very delicate and tedious to transport. An upright piano can weigh from 130 to 400 kg, and moving a load of this type requires the intervention of several people. We always recommend relying on the experts for your Piano Removals.
Pre & Post Preparation
Experienced Removalists
Right Tools
Pool Table Removals
We will look quickly into the simple steps that can be taken to ensure a smooth Pool table removal. To make this item transportable in the best possible way, avoiding unnecessary efforts, you must consider disassembly. A pool table is very heavy because it is made of solid wood, but it is also easy to move when done correctly by the team at Fox.
Experienced Removalists
Expert Disassembly & Reassembly
Right Tools
How To Move With Fox Removals
Our entire process can be broken down into 4 key steps we follow to provide you with a careful, efficient & stress-free move around Western Australia.

Get a Quote
Complete the online form on this website for a FREE quote.
Schedule a Time
Work with our team to schedule a convenient move time.
Prep your Items
Prepare your items for moving day yourself or we can do this for you.
We Handle Your Move
Relax on moving day and we'll take care of the heavy lifting for you
We're your trusted, reliable and professional team of removalists in Perth. With 25+ years of experience providing careful, efficient and safe moves around Western Australia.
With 25+ years of experience providing careful, efficient and safe moves around Western Australia. We love helping Perth locals, and our team of careful movers are your best choice when looking for a removalist company that will give you peace of mind. Click on the button below for a free quote today.
Our Reviews
We ensure we're consistently delivering exceptional customer service & we're very proud of the reviews we have from our customers. Very few removalists have earned the number of reviews that Fox has. Please read some testimonials from some happy customers who chose Fox Removals, and we hope that if you're pleased with the service provided, we can add your review here as well.
Looking for this service on google and it didn't disappoint me! These two guys worked so hard and professional, and they are valuable and trustworthy workers. I have a stand piano as the most heavyweight item and they did make it so well. Many thanks to them and hope you guys be safe all the time as the moving is really tough job. Recommended and appreciate.
We had Fox Removals move us into our new home and they were amazing! Callum and Michael were very efficient, safe, professional and accommodating with our moving needs. They dismantled our beds and put them back together in no time, and ensured they placed our furniture exactly where we wanted it, in our new place. We were happy with the cost and will use them again!
Very happy with the service from Fox. My move was difficult with lots of stairs but Scott and Benji were great and just got it done. Professional.
The best home removers I have dealt with. Their conduct online and over the phone was extremely professional and they were very helpful with suggestions. The price was quite reasonable. The team that came, moved a 4×2 house in half a day and placed everything in the required locations including dismantling and assembly.
The three guys that packed up my home and moved me were so thorough and nothing was too much to ask for. They checked all the items I wanted moved when they arrived, then checked everything was packed before we left for my new home. They unhooked my washing machine, dryer, disassembled large king size bed and then put everything back together at the new place. They covered all my furniture in plastic wrap and used high quality blankets. They had tools and support strapping for every job needed and made the move so easy. I would highly recommend this removal company. In fact I already have, as a friend is selling her home. Thank you very much to the three hard working men.
The three men who packed up my belongings were really fast and packed everything well. It was money well spent and I'm so glad I found them. They made a stressful time very easy and checked where I wanted everything put. Would definitely use again if I needed to move.
Highly professional and careful movers. James, Pete and Zane calmly and efficiently moved us in January. Couldn't be happier with the service and care.
Bloody brilliant! Fox Removals are worth every cent, they were super professional every step of the way. Responded to emails promptly, turned up on time with guys that really knew what they were doing and had all the right equipment to get the job done in record time. Incredibly efficient, and personable, I highly recommend using them for your next move.
From my initial phone enquiry through to my last box being delivered safely, Fox Removals were friendly, professional and super efficient. James and Mick proved themselves to be the perfect removals team, working swiftly and smoothly to get the job done without any hassles. Thanks guys, great work!
Tom and Callum helped us move on a scorching 40 degree day! They picked up furniture from a storage unit and a residential home before moving it all into our new place. They were great and insisted on making sure things were in the right spot so we just had to adjust them into place. Without their help our move would have taken up our whole weekend and more, but with the guys doing all the heavy lifting we were fully moved in and set up within a matter of hours. They were both full of life even though it was a horrible day to be doing all that lifting. Can't thank them enough!
Had James and Mick do the move for myself and my partner this morning, couldn't have been easier. 10/10, highly recommend.
Just finished our move with Fox, James and Gus were extremely professional and had the move finished in no time. Would highly recommend if you are looking at moving home.
Very professional, caring and easygoing people. They came on time from the early morning 7am. They finished by 11am for house with 2 bedrooms for pick up. We left our staff in their warehouse.
Fox removals are fantastic. Michael and Shane were on time..got the job done quickly & professionally with no damage. Nothing was too hard and they made the whole moving experience easy. Best movers in Perth WA.
Tom and Peter were great and extremely professional and just amazing guys! They moved all of the items very quickly and efficiently taking great care of the items and also both properties. Couldn't praise them highly enough! Extremely happy.
Fox Removals came in and saved the day for us after our other removalist cancelled on the day of our scheduled move (as they said the job was 'too hard'). Great guys, enthusiastic and we had no issues. Would highly recommend.
Fantastic service, the team were on time, extremely careful and very efficient. Highly recommend.
Outstanding service from an efficient and easy to work with crew. We had an office move that was, after our last experience, worrying me. The team rolled up exactly on time and did a walk through the entire move. The team rolled through quickly and efficiently and cleared and packed everything brilliantly. At the other end it worked just as efficiently and they were an absolute pleasure to work with. HIGHLY recommend these guys. Fantastic job.
They were very friendly, helpful and kept me up to date with the whole process. Also very good value for money. I would definitely use their services again.
This amazing crew have helped me immensely with several significant removal jobs, in both inner city and rural locations. I would not hesitate one bit in wholeheartedly recommending the Fox Team to anybody in search of an exemplary removalist outfit. They have always demonstrated the utmost of care and attention from beginning to end. From initial advice, to booking, advice, planning, preparation, packing, loading, transport, unloading, unpacking, installation, and placement – these guys have not put a foot wrong. Moreover, the Fox fellas have always carried out their job efficiently and offered genuine service with a smile. It's a pleasure dealing with you – many huge heartfelt thanks to you all!
James and Mick were fantastic today with our move! We chose Fox based on the google reviews and were not disappointed. Thanks for the great customer service!
Used Fox to relocate our office, they were very communicative the whole way through from first contact to end of the move. Very professional, efficient move. Very happy with the speed in which the move was done. Thank you for making our move as smooth as it possibly can be.
Michelle, Em, Soph & Kate Alderson
Amazing move today with these guys . We were sipping wine on our new back patio by mid day and James and Mick were awesome!
Excellent communications from the company in the lead up to the day. On the day Blake and Callum from the team were hard working, efficient and positive from the get-go. They arrived exactly on time within the morning hours window we were given and we were all packed up much faster than we anticipated. The guys were hands on with assembly and disassembly of furniture where needed – nothing was too hard. Thanks for making our move so easy – we'd highly recommend the team to others!
We used these guys to help us move house. They were excellent – quick, professional, respectful and careful with our things. Moving day is so stressful, you are kind of at the mercy of whoever you choose to be your removalists and we had heard many horror stories and bad experiences with other companies! With Fox, we immediately felt we could trust them to do a good job, and it was just one less thing to stress about on the day. We paid extra for a 3rd person, and it worked out really well. They were upfront about costs and communication was good. Also the tracker to show how far away they were was really helpful too.
Had the pleasure of dealing with Andy and Stephan, on time arrival, and went the extra mile to help my partner and I, on a few small things at the new place. Extremely professional and we would use them again.
Tom, Stefan, Callum were professional, lovely to work with and did an amazing job packing all my fragile ornaments as well as my other belongings. Would highly recommend Fox Removals and this team.
Tom and Blake provided a fantastic service. They were efficient, friendly and very careful with our belongings. They have a great attitude and are a credit to the company! The service was great value for money. We will definitely be using fox removals next time we move.
Don't choose the wrong
Removalists in Perth WA.
All removalists "seem" to do the same thing, so why is there such a price difference when you get a few quotes? Why shouldn't I pick the cheapest company? Be wary of the cheap removalists and the lowest price if you want peace of mind because all removalists work on hourly rates. Quite simply, how long does it take to complete a job? All quotes are "estimates" because they don't know how long the project will take. Many questionable companies will offer a low price to get the job and then hit you with extras. This usually adds to the quote because "things took longer than expected". It pays to be picky when choosing a removalist in Perth, Western Australia.
There are a lot of companies filled with professional packers who do a great job but also a lot of dodgy operators. Find a removalist who offers reliable removals services, quality customer service and who you feel at complete peace with at the thought of them putting all your moving boxes into the back of their truck even if it does cost a little more money. Even when just looking for furniture removalists, do your research before choosing. Don't choose a removal company that will burn a hole in your wallet or damage your possessions when moving to or around Perth WA.
Our Perth Removalists Hourly Rate
What will the price be for your move to Perth? Is it more if I'm in West Perth? North Perth? Does it matter when I'm located? What about an interstate move? What will the price be? These are questions we hear often. If this sounds like you, i'll give you some peace of mind by stating that all quotes for removals in Perth are based on the time it takes to complete the task. Fox Removals are a quality removalist in Perth who offer great service & a competitive rate per hour if you want to compare quotes. At Fox Removals, we provide the gear and skilled labour needed to perform your move in a time-efficient manner. The hourly pricing will depend on the size of the team and the day you choose for your move. Hourly prices for removalist services can range broadly. Look below to see our pricing at Fox, and then click the red button to get your free customised quote from our friendly service team.
$165+
/per hour
Weekdays Rate
$235+
/per hour
Weekdays Rate
$179+
/per hour
Saturday Rate
$249+
/per hour
Saturday Rate
The areas we service as Professional Removalists Perth.
We're a highly rated team of professional Perth removalists & a family-owned business. We provide excellent service & help our clients save money when relocating with our efficient & reliable removals services. One common misconception is that we only work with people in Perth, WA. While we know the Perth metro area & surrounding suburbs like the back of our hands, we're a removal company that can help everyone. It doesn't matter if you're moving to the next suburb over, doing interstate removals or relocating to/from Western Australia's regional areas. We can help. In our option, it's a great choice to move to Perth because it's a fantastic city combined with world-class natural beauty (like Kings Park and the Swan River) however if you're moving home or office to another town, city or state – our hard-working, highly experienced removals team can still help you relocate.
We always take the utmost care, everytime
We always take the utmost care to provide the best service before, on and after moving day. It's our top priority on every single job to safely get your items to your new house or new location. Reach out to Fox Removals for an obligation free quote when you're looking into moving house or business premises. We have no hidden fees, friendly staff, can help on a few weeks / short notice, have a time-efficient process, are flexible to cater to your individual needs and make moving home a good experience that's effortlessly easy for you.
The best in the industry for Removals in Perth
We always take the utmost care to provide the best service before, on and after moving day. It's our top priority on every single job to safely get your items to your new house or new location. Reach out to Fox Removals for an obligation free quote when you're looking into moving house or business premises. We have no hidden fees, friendly staff, can help on a few weeks / short notice, have a time-efficient process, are flexible to cater to your individual needs and make moving home a good experience that's effortlessly easy for you.
Fox are also professional furniture removalists who can help with furniture removals, office furniture, heavy furniture, supplying packing materials, storage services, and much more at competitive prices for our clients in Perth, WA
Suppose you want to move because of the opportunity for your children to attend new schools, because you don't like canning vale (nothing personal canning vale) or because you have a job opportunity to make more money. Whatever is triggering you to make your move to a new home or office, get in touch, tell us what you need, and we'll do our best to help. We're specialists at all things removals Perth.
Get a Quote
Do you want an easy,
stress free move?
It's said that moving can be as stressful as going through a divorce, and it typically causes a 3-month disruption in our lives. Those facts are terrifying because we will move multiple times in our lives, and we all know the dread that can come with relocating. Having to invest massive invest amounts of energy & time in making sure everything is packed & ready, arranging the move, setting up again, all while keeping everything else in your life moving forward and people happy is a very challenging experience, but it doesn't have to be this way. Fox Removals is an expertly trained moving company and we've dedicated ourselves to removing the stress and difficulty that comes with relocating.
Each week we help dozens of people, just like you, relocate in an easy, relaxed and stress-free manner by taking care of the move itself and assisting people in making intelligent decisions when relocating. With over 25+ years of experience providing services that help people move, we've picked up some tips and tricks to make your relocation much more manageable and not too much trouble. For an easy move, partner with experienced professional packers to take care of the heavy lifting for you & will have everything arrive by your delivery date. Click the button below for a free quote from the most trusted removalists in Perth, Western Australia.