A Commitment to Excellence
At Fox Removals, we have a great team dedicated to helping you move as efficiently as possible. When you choose us for your move, we'll take care of your home or office and your valuables. Our experienced team can handle everything from packing and loading to transportation and unpacking, ensuring a seamless and stress-free moving experience for you.
We take pride in offering a high-quality service that respects your time, belongings, and budget. Our goal is to make your move as easy and worry-free as possible, whether you're moving within the Perth metro area or beyond.
As Perth's most trusted removalists, we are committed to providing exceptional service that goes above and beyond your expectations.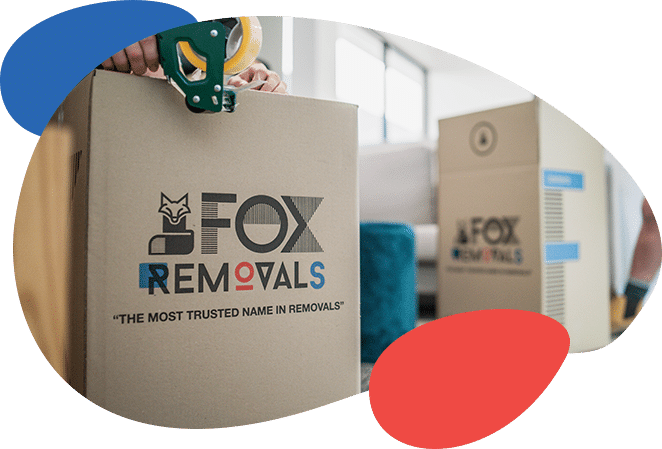 Why Choose Fox Removals
Our movers are committed to delivering a top quality service every single time. You can be rest assured that when you're working with the team at Fox Removals, you're working with the best. We guarantee your valuables will be delivered safely and on time.
Enjoy a stress-free experience during all stages of the relocation process. Here are a few of the reasons our customers choose to work with us again and again.
Highly Trained & Police Cleared Staff
Fully Insured for Every Move

Transparent Quotes With No Hidden Fees
Metro, Regional, & Interstate Relocations
25+ Years Removals Experience
Friendly, Careful & Efficient Team
Dismantling, Packing & Assembly Options
First Class Storage & Relocation
See What Our Amazing Customers Say About Fox
Looking for this service on google and it didn't disappoint me! These two guys worked so hard and professional, and they are valuable and trustworthy workers. I have a stand piano as the most heavyweight item and they did make it so well. Many thanks to them and hope you guys be safe all the time as the moving is really tough job. Recommended and appreciate.
We had Fox Removals move us into our new home and they were amazing! Callum and Michael were very efficient, safe, professional and accommodating with our moving needs. They dismantled our beds and put them back together in no time, and ensured they placed our furniture exactly where we wanted it, in our new place. We were happy with the cost and will use them again!
Very happy with the service from Fox. My move was difficult with lots of stairs but Scott and Benji were great and just got it done. Professional.
The best home removers I have dealt with. Their conduct online and over the phone was extremely professional and they were very helpful with suggestions. The price was quite reasonable. The team that came, moved a 4×2 house in half a day and placed everything in the required locations including dismantling and assembly.
The three guys that packed up my home and moved me were so thorough and nothing was too much to ask for. They checked all the items I wanted moved when they arrived, then checked everything was packed before we left for my new home. They unhooked my washing machine, dryer, disassembled large king size bed and then put everything back together at the new place. They covered all my furniture in plastic wrap and used high quality blankets. They had tools and support strapping for every job needed and made the move so easy. I would highly recommend this removal company. In fact I already have, as a friend is selling her home. Thank you very much to the three hard working men.
The three men who packed up my belongings were really fast and packed everything well. It was money well spent and I'm so glad I found them. They made a stressful time very easy and checked where I wanted everything put. Would definitely use again if I needed to move.
Highly professional and careful movers. James, Pete and Zane calmly and efficiently moved us in January. Couldn't be happier with the service and care.
Bloody brilliant! Fox Removals are worth every cent, they were super professional every step of the way. Responded to emails promptly, turned up on time with guys that really knew what they were doing and had all the right equipment to get the job done in record time. Incredibly efficient, and personable, I highly recommend using them for your next move.
From my initial phone enquiry through to my last box being delivered safely, Fox Removals were friendly, professional and super efficient. James and Mick proved themselves to be the perfect removals team, working swiftly and smoothly to get the job done without any hassles. Thanks guys, great work!
Tom and Callum helped us move on a scorching 40 degree day! They picked up furniture from a storage unit and a residential home before moving it all into our new place. They were great and insisted on making sure things were in the right spot so we just had to adjust them into place. Without their help our move would have taken up our whole weekend and more, but with the guys doing all the heavy lifting we were fully moved in and set up within a matter of hours. They were both full of life even though it was a horrible day to be doing all that lifting. Can't thank them enough!
Had James and Mick do the move for myself and my partner this morning, couldn't have been easier. 10/10, highly recommend.
Just finished our move with Fox, James and Gus were extremely professional and had the move finished in no time. Would highly recommend if you are looking at moving home.
Very professional, caring and easygoing people. They came on time from the early morning 7am. They finished by 11am for house with 2 bedrooms for pick up. We left our staff in their warehouse.
Fox removals are fantastic. Michael and Shane were on time..got the job done quickly & professionally with no damage. Nothing was too hard and they made the whole moving experience easy. Best movers in Perth WA.
Tom and Peter were great and extremely professional and just amazing guys! They moved all of the items very quickly and efficiently taking great care of the items and also both properties. Couldn't praise them highly enough! Extremely happy.
Fox Removals came in and saved the day for us after our other removalist cancelled on the day of our scheduled move (as they said the job was 'too hard'). Great guys, enthusiastic and we had no issues. Would highly recommend.
Fantastic service, the team were on time, extremely careful and very efficient. Highly recommend.
Outstanding service from an efficient and easy to work with crew. We had an office move that was, after our last experience, worrying me. The team rolled up exactly on time and did a walk through the entire move. The team rolled through quickly and efficiently and cleared and packed everything brilliantly. At the other end it worked just as efficiently and they were an absolute pleasure to work with. HIGHLY recommend these guys. Fantastic job.
They were very friendly, helpful and kept me up to date with the whole process. Also very good value for money. I would definitely use their services again.
This amazing crew have helped me immensely with several significant removal jobs, in both inner city and rural locations. I would not hesitate one bit in wholeheartedly recommending the Fox Team to anybody in search of an exemplary removalist outfit. They have always demonstrated the utmost of care and attention from beginning to end. From initial advice, to booking, advice, planning, preparation, packing, loading, transport, unloading, unpacking, installation, and placement – these guys have not put a foot wrong. Moreover, the Fox fellas have always carried out their job efficiently and offered genuine service with a smile. It's a pleasure dealing with you – many huge heartfelt thanks to you all!
James and Mick were fantastic today with our move! We chose Fox based on the google reviews and were not disappointed. Thanks for the great customer service!
Used Fox to relocate our office, they were very communicative the whole way through from first contact to end of the move. Very professional, efficient move. Very happy with the speed in which the move was done. Thank you for making our move as smooth as it possibly can be.
Michelle, Em, Soph & Kate Alderson
Amazing move today with these guys . We were sipping wine on our new back patio by mid day and James and Mick were awesome!
Excellent communications from the company in the lead up to the day. On the day Blake and Callum from the team were hard working, efficient and positive from the get-go. They arrived exactly on time within the morning hours window we were given and we were all packed up much faster than we anticipated. The guys were hands on with assembly and disassembly of furniture where needed – nothing was too hard. Thanks for making our move so easy – we'd highly recommend the team to others!
We used these guys to help us move house. They were excellent – quick, professional, respectful and careful with our things. Moving day is so stressful, you are kind of at the mercy of whoever you choose to be your removalists and we had heard many horror stories and bad experiences with other companies! With Fox, we immediately felt we could trust them to do a good job, and it was just one less thing to stress about on the day. We paid extra for a 3rd person, and it worked out really well. They were upfront about costs and communication was good. Also the tracker to show how far away they were was really helpful too.
Had the pleasure of dealing with Andy and Stephan, on time arrival, and went the extra mile to help my partner and I, on a few small things at the new place. Extremely professional and we would use them again.
Tom, Stefan, Callum were professional, lovely to work with and did an amazing job packing all my fragile ornaments as well as my other belongings. Would highly recommend Fox Removals and this team.
Tom and Blake provided a fantastic service. They were efficient, friendly and very careful with our belongings. They have a great attitude and are a credit to the company! The service was great value for money. We will definitely be using fox removals next time we move.
Our Removal Services Cover Perth Metro, WA, as well as Interstate.
One common misconception is that we only work with customers in the Perth metro area. While we know the Perth metro area & surrounding suburbs like the back of our hands, our removalists can help everyone.
It doesn't matter if you're moving to the next suburb over, interstate or relocating to/from Western Australia's regional areas. At Fox Removals, we offer our removal service no matter your situation.